This article appeared in Vermont Magazine Special Collector's Issue, October, 1999. Scroll down and click on any page to read the text.
---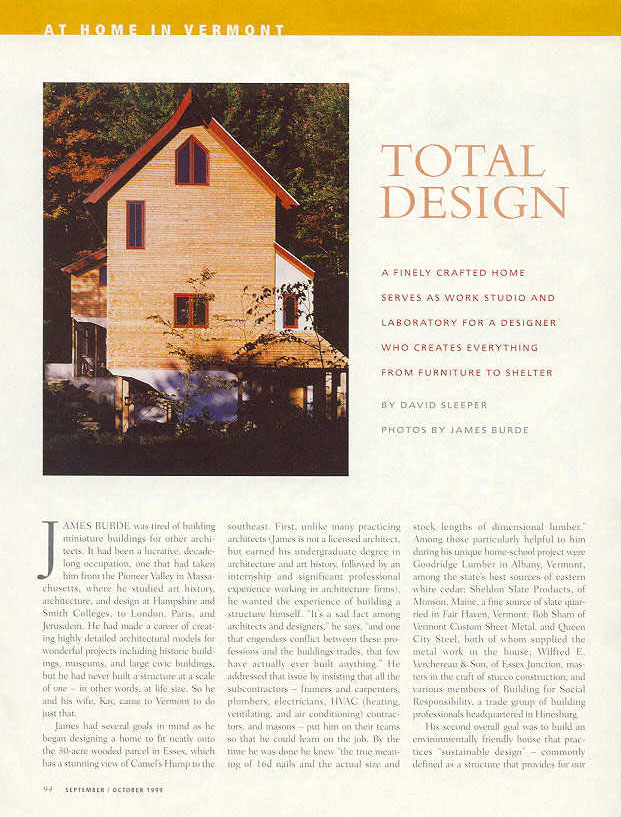 Above: Built into the side of a hill, the house has four levels of usable space. The attached stairway, finished in white stucco, is shown at the right.
---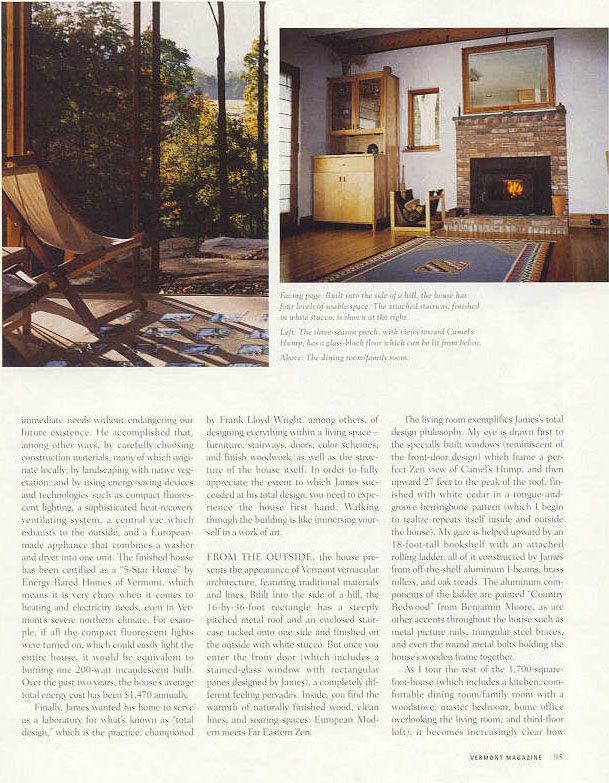 Above Left: The three-season porch, with views toward Camel's Hump, has a glass-block floor which can be lit from below. Above Right: The dining room/familyroom
---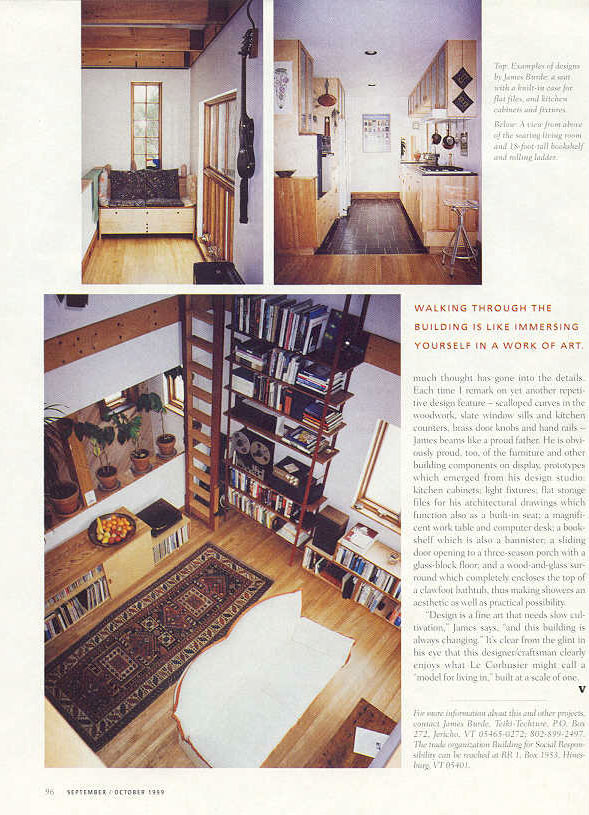 Top: Examples of designs by James Burde: a seat with a built-in case for flat files, and kitchen cabinets and fixtures. Below: A view from above of the soaring living room and 18-foot-tall bookshelf and rolling ladder.
---
© 2015 Teiki Design Studio. All Rights Reserved.