This article appeared in the Burlington Free Press Home section on Saturday, 13 January, 2001. Scroll down and click on any page to read the full text.
---
"Area family's home featured on national show."
---
The house was custom designed for healthy living and is being featured Thursday by the Discovery Health Channel.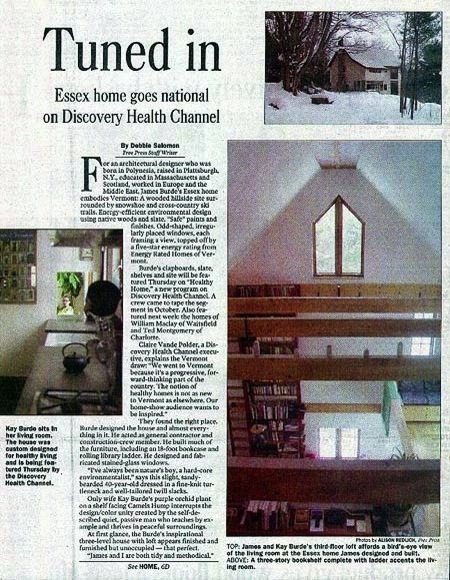 "The galley kitchen has Vermont Slate countertops, a convection oven, side-by-side refrigerator, tiny cold pantry, open shelves, a trendy 19th century style farmhouse sink reproduction, recycling drawer but no dishwasher."
TOP: James and Kay Burde's third floor loft affords a bird's eye view of the living room at the Essex home James designed and built.
ABOVE: A three-story bookshelf complete with ladder accents the living room.
---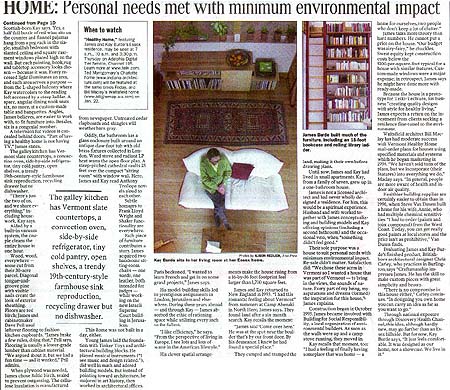 Kay Burde sits in her living room.
---
© 2015 Teiki Design Studio. All Rights Reserved.